About
Business Plan Consulting is a full-service business plan solutions provider for new and growing businesses, focusing on business plan consulting and financial projections. At NM Business Plan consulting, we are a team of business plan consultants; small business consultants and business plan writers with at least five years of experience, though many have ten years of professional experience.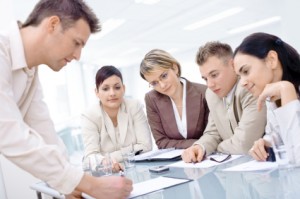 Our talented consulting team has worked with an impressive range of clients in a wide range of areas and industries. We develop first-rate quality Business Plans and Financial Projections for small, medium and large sized businesses. We have developed hundreds of business plans for our clients – enabling them to get bank loans, raise capital, attract investors and implement various strategic changes.
Business Plan Consulting knows exactly what loan officers, venture capitalists and angel investors expect to see in a business plan. If your business plan does not match what they want or what they are used to, your business plan will be turned down – and they will never invest in your business or lend you money. Due to our extensive training and experience, we are well positioned to prepare a customized and winning business plan for you. Business Plan Consulting has a team of Consultants with extensive experience in developing business plans that raise capital, attract investors or business partners, and create successful businesses out of entrepreneurs' dreams and visions.
Nikki May – Accomplished and Experienced Freelance Business Plan Consultant
Nikki has a B Sc in Economics; Graduate Diploma in Project Planning and Management, and Graduate Diploma in Commerce. With over 10 years of experience in business planning, entrepreneurship, financial analysis and management, Nikki has the skills and experience necessary to quickly understand entrepreneurs' businesses and prepare compelling business plans.
As a Senior Consultant at a leading global strategy consulting firm, Nikki served as an advisor to owners and senior executives of small and large companies across a wide range of industries. In her 10 year carrier as a Senior Consultant in the corporate world, Nikki assisted clients define business problems, develop business solutions, design marketing strategies, and develop business plans for start-ups and expansions.
It is with this background and skills acquired in the corporate world that Nikki founded Business Plan Consulting to utilize her qualifications, skills and experience to help entrepreneurs, start-ups and small businesses start and expand their businesses. Nikki has exceptional business acumen, outstanding listening skills and a strong desire to help entrepreneurs.
Our Team is Here to Help You
Under the direction and management of Nikki May, our business plan consulting team is able to handle any topic or industry/market, helping to create a business plan that is effective for the goal and target audience of each client.
When you contact Business Plan Consulting about your business plan, you will be in contact with Nikki May. She manages all of the business plan projects for the company and uses her extensive experience to create an excellent business plan for you. After working as a senior consultant in a global consulting firm for eight years, Nikki turned to providing professional business plan consulting services.
We will work tirelessly to ensure you are 100% satisfied with the work we've done for you. Our extensive experience is the starting point, but our commitment to communication with our clients allows us to ensure your needs are met at each step of the way.
If you need a business plan with compelling marketing strategies and solid financial projections to raise capital or if you need a business plan to implement any strategic change in your company, please contact us today so we can discuss your needs.